Electrical Instrument Development and Manufacturing

Since 1987, Digiano's manufacturing partner has manufactured and sold over 7 million electronic musical instruments world-wide. As a professional maker of electronic musical instruments our partners have developed and manufactured keyboard instruments that are sold in more than 40 countries globally. Our products are renowned for their superior quality in overseas markets.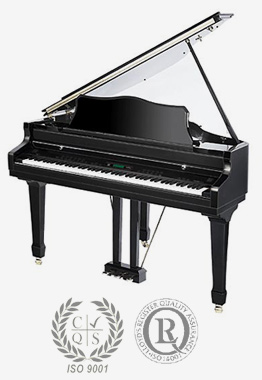 The Technology Spirit of Digiano and its manufacturing partners

Today's Digiano digital pianos are the fruit of relentless research, development, and investment for Research and Development. Digiano's manufacturing partner has constantly made efforts in research and development in its private electronic musical instrument laboratory. The outcomes of immeasurable efforts and developments of all researchers at Digiano to develop the finest frontier products of digital generation include; various new products every year, new weighted action keyboard, 124 note polyphony, high quality digital piano cabinets, and the advanced RPS version 3 tone generation.
More over, Digiano and partners have strategic alliances with many international corporations for joint developments and mutually co-operative investments.

Based on its advanced technology, Digiano's manufacturing partners demonstrate the superiority of its products as world renowned professional electronic instrument manufacturers.
Thank you for taking the time to view our website.
If you are already a proud owner of a Digiano and are seeking support, please contact your vendor directly.
If you are looking for more information regarding our current range, please view our products online and use the contact form for available dealers in your area.